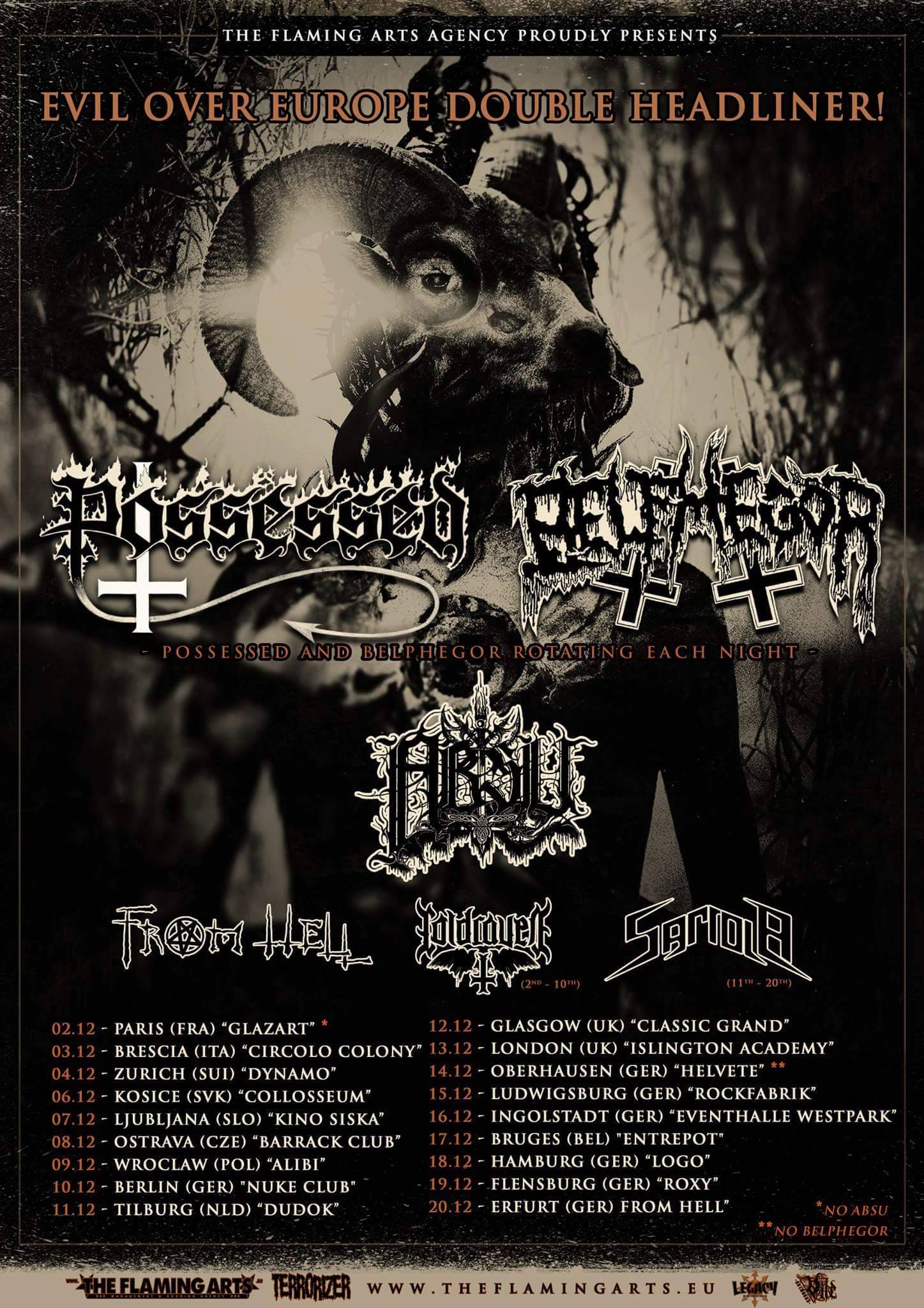 From Hell: All right from hell
So I hooked at the first glance that the frontman threw at me, an icy glare, clear blue and demonic, a look that I would not forget, at least his white hair and his glazed blue lenses, he He missed only the ears and it would have made him a metal elf. In any case this look will remain engraved in my memory forever!
Then comes the music, and there I hang even more than the first look even if the sound was really not terrible, we did not hear the narratives of George's horror story.
The texts are in the horror theme, like a body that wakes up in hell and must return to earth to seek its wandering soul and then return to hell. The band, from California (that's original for the BM), is as young as Cold Raven, formed in the same period (2013) and has a single album in their discography which they played excerpts: " Ascent from hell "released in 2014 by lead guitarist left-handed singer: George Anderson who, after many line-up changes, has borrowed some great names to record with him: Paul Bostaph (Slayer) on drums, Damien Sisson from Death Angel Bass and Steve Smyth from Machine, Nevermore, Testament and Dragonlord on lead guitar. But none of these musicians are here tonight.
But the live members are always on the guitar, the charismatic George Anderson, Claudeous Creamer on guitar, Wes Anderson on drums and Damien Sisson on bass.
If listening to their album does not put us in a state of ecstasy like Belphegor for example, live their black metal passes much better thanks to his enthusiastic riffs and well fuck that fan the headbang.
A good discovery!
Setlist From Hell –
The
Walking Dead
-Soul Crusher
-Nun With A Gun
-Ascent From Hell
Possessed + Belphegor + From Hell + Cold Raven au Glazart (Paris) le 02/12/2016